An engagement session is a fun and romantic photo session where we get to know each other and for you to get comfortable in front of the camera before your wedding day. Here a few tips to prepare for your engagement session so that we can make most of our time together.
Schedule it the same day as your hair & makeup trial. This isn't necessary but several of my clients figure they might as well take nice pictures since they're getting their hair and make-up are already done. (I've also done boudoir shoots same day as hair and make-up trials.)
Pick a meaningful location. Maybe it was where you have your first date or where you got engaged but I find that picking a special place that means something to you tells a great love story. If you're new to the area or can't think of a place, no worries, I'm more than happy to suggest a place.
Wear something you love. You want to look your best but also comfortable during your engagement session. Choose something that you feel good in but you don't necessarily need to wear your favorite shirt.
Groom your hands. It may seem strange to recommend this but I tend to take close-up pictures of your hands during an engagement session. A manicure might be nice or just nicely groomed fingernails work as well. This goes for both women and men.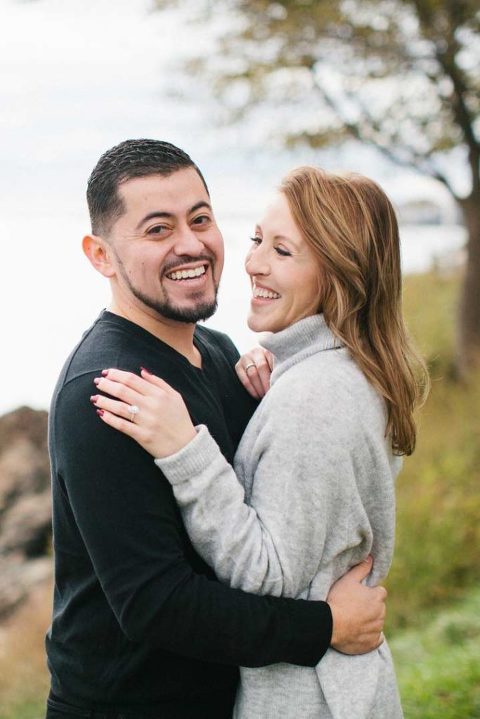 Limit your wardrobe. We have limited time and don't always have an ideal place to change clothing so I suggest no more than 2 outfits for an engagement session.
Have fun! Here's your chance to be affectionate with your future spouse and have someone take a picture while doing so. The day of your wedding can be hectic and you'll be thinking about a million different things. During an engagement session it's just the two of you so don't be afraid to be yourself and enjoy each other!
Don't be afraid to be honest with me. If you know you blink a lot or you're uncomfortable with showing your teeth when you smile, please let me know. Being upfront with how you feel about taking pictures helps me prepare for the engagement session and also for your wedding day. The last thing I want to do is to ask you to do something you feel uncomfortable doing.
Use your engagement pictures for your wedding. Your engagement pictures can be used for your wedding. I've seen couples take a print from their engagement session and have guests at their wedding sign a mat that surrounds the picture. Or I've seen a guest book made from the engagement pictures. Or Save the dates cards/magnets. Or use them as decor for your tables.