On this cold wintry New England day in APRIL, I can't help but think of warmer days.  So to warm things up I thought I'd share pictures from a beautiful warm wedding day back in September.  I shot Jess and Andy's engagement pictures at the Salem Willow's and I'm so happy to finally share pictures from their wedding day. Jess and Andy celebrated their special day at the Old Sturbridge Village which is a quintessential venue to have a New England wedding.  The historic buildings and beautiful landscape really makes you feel like you're stepping back into time.
I started my day photographing Jess getting ready in the Oliver Wight House. The first room where Jess and her bridesmaids were getting ready was a little dark. So I was very excited her bridesmaid Victoria volunteered her room so Jess can put on her dress where the light was nice and bright.
When it was time to get ready, I scooped up the Groom myself and we drove over to the Herb Gardens for the first look.  A "first look" is a nice moment before all the craziness truly begins. I really love shooting first looks because it allows couples to take a moment to breathe. I believe it totally relieves some tension or nerves that are pent up with all the preparation. You can tell Jess and Andy were glad to see each other and have a special moment by themselves (plus me and a videographer, but we don't count.)
Making it meaningful
For the ceremony Jess and Andy had their good friend Ray officiate. You can tell that it was very meaningful for Ray to share personal stories and explain how their friendships and relationships have grown . The ceremony was held in the Salem Town gardens of Old Sturbridge Village. Immediately following the ceremony a member of the Old Sturbridge Village staff fired off a traditional gun which made a fun picture to capture.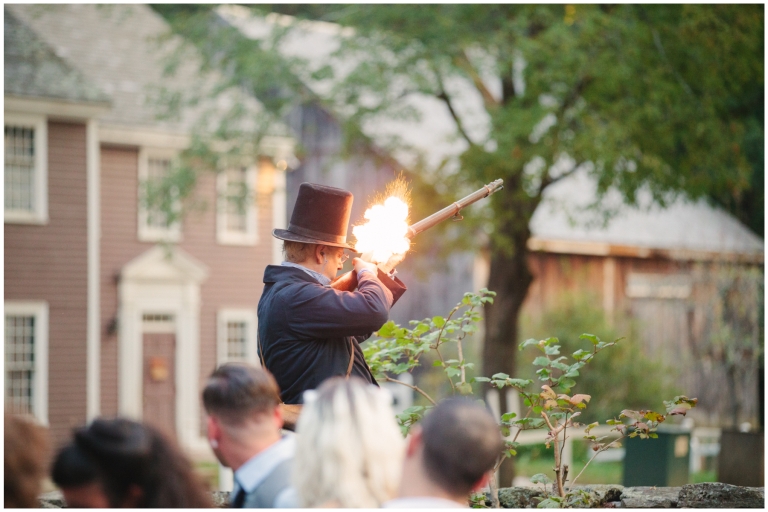 Following the ceremony the guests headed to cocktail hour and I took a few more portraits of Jess and Andy in other areas of the New England landmark. After we finished our portraits we head back to the reception. Complete with elegant, rustic, and fun details such as cat faces for their photo booth, Jess and Andy really incorporated their personalities into their wedding details.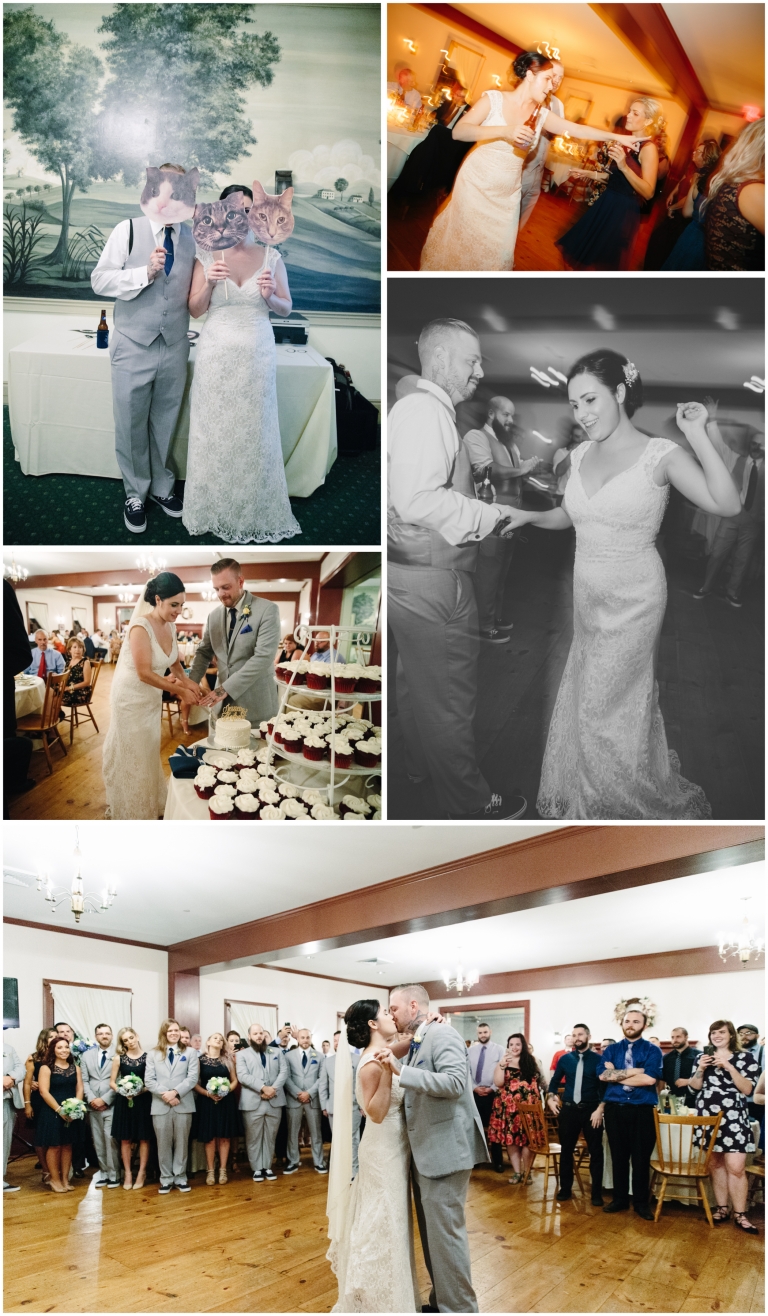 Every wedding I capture is meaningful to me. Being part of any wedding whether you're a guest or working as a vendor is special knowing that someone invited you to participate in such an important event in their life. I love getting to know my clients and so it was really wonderful getting to know my own hair stylist Jess and her new husband Andy (aka Bix). Congrats guys!